Working to close the achievement gap in Detroit
The Saturday Scholar Inc. is an educational nonprofit founded in 2019, aiming to serve youth in the greater Detroit area. Under the direction of CEO Ernestine L. Sanders and program director Rosalie Wattrick, their educational careers span over 25 years working as teachers, counselors, and school administrators. They understand the lack of opportunities many Detroit area students face and inequities in the education system. The COVID-19 closures have impacted students greatly, our program is needed now more than ever.


The programs were designed to help middle and high school students to achieve increased educational proficiency and to be college ready. Classes are taught by accomplished Michigan Certified teachers with extensive educational careers. 

Beginning Fall 2020, The Saturday Scholar Inc. will start offering an Early Learners program. This program will focus on helping 3rd graders improve reading, writing, and grammar skills in accordance with new Michigan educational requirements. Due to COVID-19, online and face-to-face instruction will be offered for all programs.
Helping children meet their true potential
On-site classes are held Saturdays at the University of Detroit Mercy College of Business campus in the Commerce & Finance Building. Schedule to be released in the future.
4001 W. McNichols Detroit, MI 48221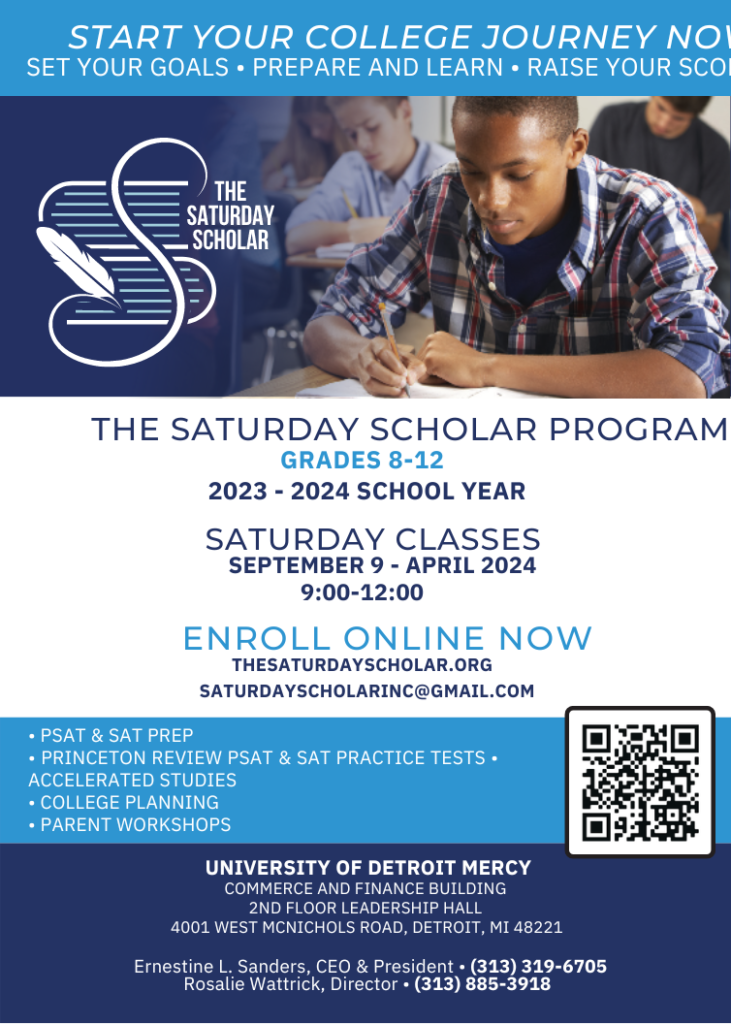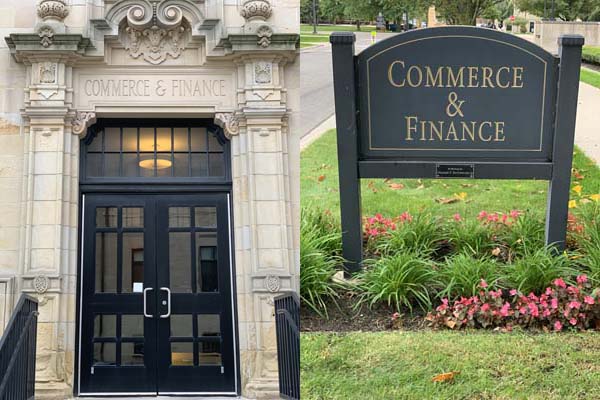 Sponsor a Detroit area student in need