The
Saturday
Scholar
Developing Students for the Future Now
Hello Everyone:
Education is the most important treasure that we can have.  It pays dividends for all of sacrifices made to achieve it.  The Saturday Scholar is hosting an Open House on June 9, 2022. 
 Come and learn what The Saturday Scholar is doing to help 8th-12th grade students prepare to go to college.  Let us help and collaborate with you to put your educational plans in place for the New School Year.  It is not too early to set your goals for success. 
Working together as Educators, Parents, and Students will make the difference.  Each student needs a team in place for support.  The lift to success, then, becomes easier and attainable.  Be part of our team! 
See you on June 9 at 6:00 PM.  Your investment of this hour will be time well spent!
Ms. Sanders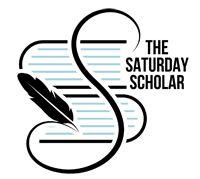 Committed to making a difference
How we support students and parents
Reaching their true potential
Detroit area families are at a greater socioeconomic disadvantage than most. Since the onset of COVID-19, Detroit has been one of the hardest hit cities in Michigan. School closures left almost all Detroit students unable to finish schooling due to lack of funds for electronics and internet access. Now more than ever, students in the Detroit area need programs like The Saturday Scholar to help them get back on track. Our program is designed to build student success and exceed state requirements. Please consider donating to our educational nonprofit to ensure we can keep helping students in need.
The Saturday Scholar is now accepting applications for the 2023 - 2024 academic year
Contact us to learn more about our programs or if you would like to submit an application. On-site classes are held Saturdays at University of Detroit Mercy College of Business. All materials are provided.  Financial aid is available upon review.
Call: (313)909-4231
Satisfied former students
My high school years were very challenging. I am so lucky that Ernestine L. Sanders and Rosalie Wattrick were in my life to push me to excellence as I focused on my preparation for College and my Career Pathway.
Great opportunity! Ms. Sanders and Ms. Wattrick helped me so much throughout my high school career to make sure I was prepared for the ACT! Take advantage!​
Having a daughter that is so talented in so many ways makes me even more thankful that she went to a school that had such strong leadership and helped her apply herself and be the Scholar she is today.
My counselor, Ms. Wattrick, worked very hard to elevate my entrance potential for college and I am very fortunate to have been so inspired by her professional guidance.
I am very grateful that I received the highest level of education in a school system led by Ernestine L. Sanders who set the standards that made me the successful scholar that I am today.
Help us by sponsoring a Detroit area student in need